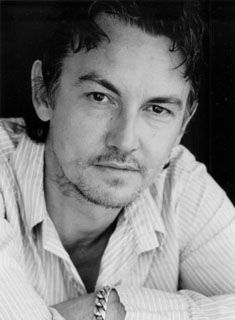 Tommy Flanagan is an Scottish actor. He portrayed Brian.
Biography
Tommy Flanagan was born in Glasgow, Scotland. While growing up, Tommy made his living as a DJ for the local dance clubs. In his early twenties, he became a member of Robert Carlyle's Raindog Theatre Company where he made his stage debut in such productions as 'Wasted I and II', 'One Flew Over the Cuckoo's Nest', and 'MacBeth'.
In 1992, Tommy made his feature debut with a small role for director David Hayman in his film 'Black and Blue', but it wasn't until Mel Gibson's epic 'Braveheart' in 1995, where Tommy played the brash rebel 'Morrison', that his talents were seen by a worldwide audience.
Following this, Tommy went on to work with the industry's top directors in films such as Phillip Noyce's 'The Saint', John Woo's 'Face/Off', and David Fincher's 'The Game'. In 1999, he would get the chance to once again work with long time colleague Robert Carlyle in 'Plunkett and MacCleane'.
That same year, Tommy earned critical praise and numerous 'Best Actor' nominations for his role as 'Da', the troubled Irish father in Lynne Ramsay's 'Ratcatcher'. The film earned 'Best Director' awards by many European film festivals including the London Film Critics Circle and the BAFTA 2000 awards.
In 2000, Tommy proved his many facets as an actor by starring in Art Linson's 'Sunset Strip' for director Adam Collis, where he played a mysterious 1970's hearth-throb, rock star. He then played the role of 'Cicero', a trust-worthy ally to Russell Crowe's character in the Academy Award-winning 'Gladiator' for director Ridley Scott. Tommy's focused and intense portrayal once again earned him praise and recognition.
Tommy followed this up with roles in the indie features 'Dead Dogs Lie' and 'Strictly Sinatra', as well as the USA Network mini-series 'Attila' opposite Gerard Butler, New Line's 'All About the Benjamins' opposite Ice Cube, and 'Trauma' opposite Colin Firth.
In 2004, Tommy starred in 20th Century Fox's 'Alien vs. Predator' for director Paul W.S. Anderson, and followed that up in 2005 with Miramax films 'Sin City' for director Robert Rodriguez. And in 2006, Tommy played the pivotal role of the 'Stranger' terrorizing Camilla Belle in Simon West's re-make of 'When a Stranger Calls'. Tommy then played the enigmatic hit man 'Lazlo Soot' in Joe Carnahan's 'Smokin' Aces'.
In 2008, Tommy joined Charlie Hunnam, Ron Perlman and Katey Sagal in FX Network's new drama series, 'Sons of Anarchy'. The hour-long show, which focuses on a motorcycle gang working to maintain their independence and way of life in the small town of Charming by any means necessary, would go on to become one of the highest rated shows for the network. Currently shooting its Fourth Season, Tommy will return as 'Filip Chibs Telford' later this year.
Other television credits include ABC's 'Detroit 187', and FOX's '24' and 'Lie to Me'.
Trivia
His Father died in January 2002.
He says he likes the rain and misery of Scotland over the sun of California.
His "Glasgow Smile" facial scar was the result of a knife attack that he sustained in which he was also stabbed by a gang as he was leaving a club where he was working as a DJ.
Sources