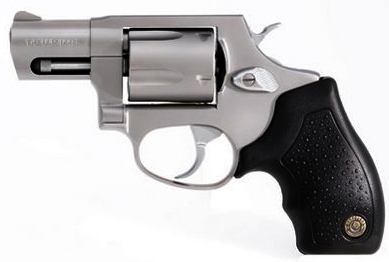 Taurus Model 85
is a weapon seen in the films.
Sin City
Wendy/Goldie (Jaime King) packs a stainless Taurus Model 85 in .38 spl throughout the film, firing it several times at Marv (Mickey Rourke), and nearly kills Kevin (Elijah Wood) with it before Marv knocks her out. Marv's parole officer Lucille (Carla Gugino) also packs a Taurus Model 85.
Wendy
Wendy is seen with the weapon.
Lucille
Lucille gets the gun when she hears a commotion in her home.
The gun is seen in this film.
Gallery