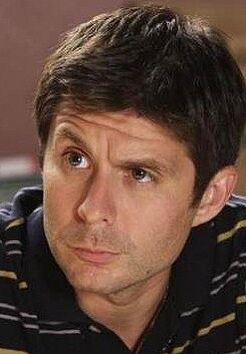 Richard Harper "Rick" Gomez (born June 1, 1972) is an American actor and voice actor. He portrayed Douglas Klump.
Biography
Rick Gomez was born in Bayonne, New Jersey on June 1st. He is the first-born son and was born on his father's birthday. In 1987 the family moved to South Plainfield, New Jersey where Rick went to school. He graduated from South Plainfield High School and promptly moved to New York City to pursue his acting career.
Trivia
Has a younger brother, Joshua Gomez, who has done some beer commercials and had a recurring spot for a series of IBM commercials.

He has a great ability to mimic other's voices, as shown in 'Band of Brothers'.
Joshua Gomez's brother.
Sources