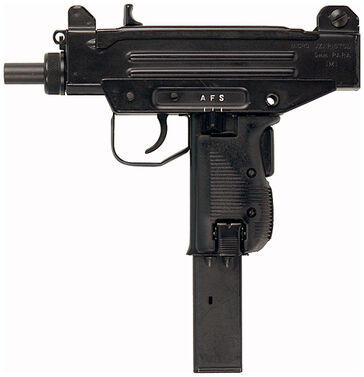 Micro Uzi
is a weapon seen in the
film
.
Sin City
The Painted Cop (Ryan Rutledge) brings a squad armed, like himself, with Micro Uzis to take out Marv (Mickey Rourke) at the Roark's farm. We later see both an Old Town prostitute and an IRA mercenary with Micro Uzis.
Painted Cop
He is seen with the Micro Uzi.
IRA Mercenary
An IRA mercenary fires a pair of Micro Uzis at Dwight McCarthy.
Schulz
Schulz holds Becky with a Micro Uzi.
Officers
Two officers approach Hartigan with Micro Uzis before being killed.
Gallery