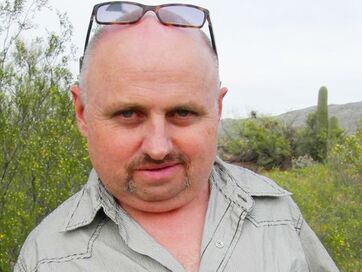 Clark Middleton is an actor. He portrayed Schutz.
Biography
Clark Middleton has worked as an actor with film directors including Ang Lee, Henry Bean, Quentin Tarantino, Robert Rodriguez, Richard Linklater and Frank Miller, among others. On television, he has been seen in Fringe, Jonny Zero, in a recurring role on Law and Order, and in CSI: Las Vegas. He also writes and directs original work for both screen and stage.
A working actor in New York City since 1983, Clark made his theatrical debut in three plays with the late Geraldine Page. He went on to work with Uta Hagen and Herbert Berghof and has acted at the Public Theater, with the Circle Repertory Company, Shakespeare in the Park, the Signature and has worked in such regional theaters as the Denver Center and the Mark Taper Forum in Los Angeles. Clark has created parts for playwrights including Sam Shepard, John Guare, Edwardo Machado, John Belluso, and William Leavengood. He also wrote the one-person, critically acclaimed play Miracle Mile and performed it in NYC and throughout the US.
Clark Middleton is a Lifetime Member of the Actors Studio.
Trivia
Sources